We are looking for Industry Support!

You can help us to ensure the best quality and success of this certificate program by becoming a supporter!
By supporting the program, you:

Work with a university to address the skills shortages in the industry. 

Help build the next generation of our mineral resources industry workforce.

Demonstrate your commitment to education and your community.

Opportunity to provide feedback and help to shape the future of the program. 

Build brand recognition with logo placement and advertisements. 

Meet and get to know the students in the program.
If you are interested in how you can support the program please contact our Program Coordinator – Nicole Tardif.
We are looking for Industry Mentors!

The Program Coordinator at the GSM will match each participant with a mineral resources industry professional who will act as a mentor for the duration of the program. The mentor's role is to discuss what the participant is learning from the program and provide feedback on how this is applicable to the workplace and the mineral resources industry.
Mentor Time Commitment: 
Students will be asked to organize a one-on-one meeting (in-person or online) with their mentor each semester (4 in total) for no longer than 30 minutes each.

Mentors will be encouraged (but not required) to attend the program launch (late Sept/early Oct 2021) and closing event (April 2023). Arrangements will be made for mentors who wish to participate virtually.

Mentors will be recognized as such on our website and their time dedicated to our program can count towards Professional Development Units for their professional associations. 
If you are interested in becoming a mentor, please contact our Program Coordinator – Nicole Tardif.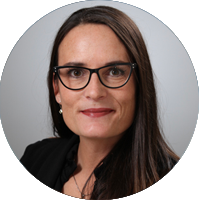 Nicole Tardif
Program Coordinator, Goodman School of Mines at Laurentian University
NTardif@laurentian.ca
Contact Nicole
Connect with us on Social Media
Stay up-to-date with everything that is happening at Canada's Mining University!